Studio Fun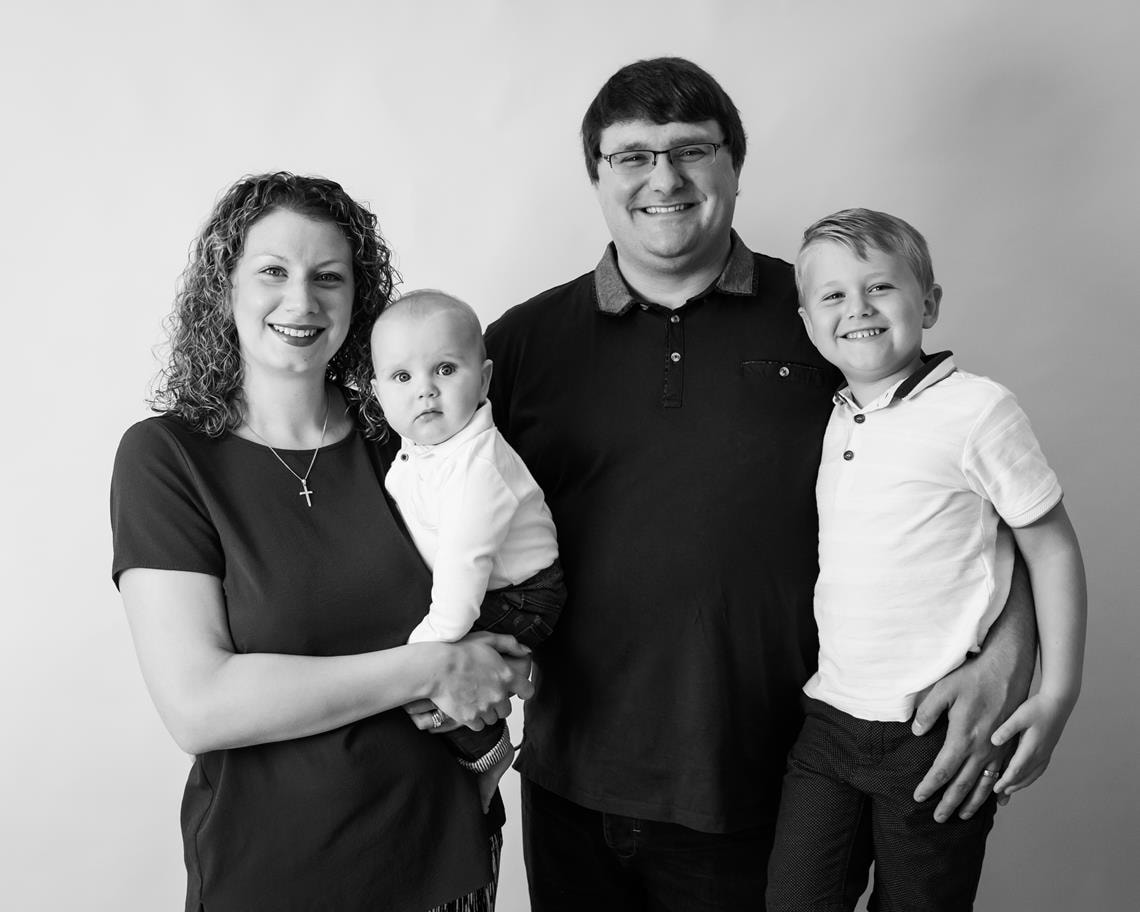 Ok so in the run up to Christmas madness (that now starts in September) I never got round to publishing this blog. Better late than never I say.
When Steph contacted us about a family and baby shoot for her brood we were fully booked so were unable to carry out our usual newborn shoot. There is a debate about when a newborn is 'too old' for a newborn shoot and for us that is around 4 weeks. Many photographers think this is ridiculous and will carry out a newborn shoot for babies much older. For us, we have a particular style, props and outfits that only really work on babies up to 4 weeks old, these are the photos we post on our website and social media and we know we cannot achieve this with older babies. The good news for Steph was that we got her booked in for the next milestone we photograph which is six months plus.
Steph and Adrian arrived with their beautiful boys Owen and Quinn and we laughed from the start of the shoot, right through. We made a start with the family photos as it was important to Steph that they got a nice family photo, especially with them having a lovely tan from their holidays. Six month olds are fabulous in the studio, full of smiles and giggles but we gotta work fast, we usually get about 30-40 minutes before they start to get sick of us, we think its because they become over stimulated from all the silliness.
Owen was amazing with his little brother and they were posing like the pros, we got some lovely photos of the two of them together and a few of Owen on his own too. Talking about school and girlfriends to create some natural smiles. When it came to Quinn's solo photos he was a little beaut and even sat up on his own for the first time, we got a tonne of photos and it was hard to cut them down.
Whilst we were focussing on Quinn, we could hear daddy Adrian getting the biggest giggles from Owen with his funny voices, it was adorable. We were sat thinking 'we recognise that voice, who could it be'...turns out Adrian does a mean Mr Tumble impression! We were in stitches laughing, I actually think I was almost crying with laughter, he could make money from this we're sure.
Adrian isn't the only super talented one, Steph runs her own blog: www.mentalparentals.com This is a lovely blog about family life including product reviews, fab recipes and general lifestyle advice and information, I have signed up to the mailing list and I am enjoying reading the emails popping into my inbox. Go and have a look and if you like what you see subscribe to her mailing list.
And remember if you would like us to take photos of your little newborn we advise booking us in advance If you would like to enquire about prices or make a booking ring us on 07990725414 or find us on facebook.
Sam xx
Award winning newborn, children and family photographers covering West Cumbria and the Lake District