Superbabe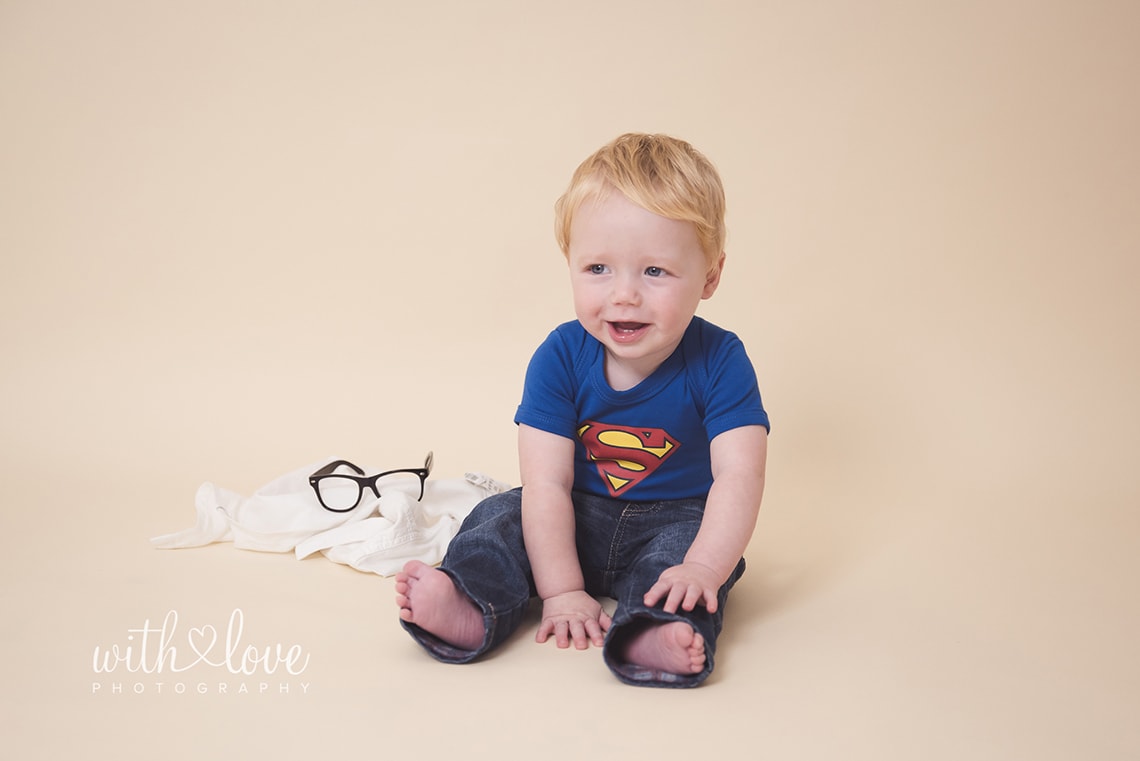 Sometimes we actually can't believe how quickly time goes, it doesn't seem like five minutes since we photographed Seb at his Newborn shoot and here he is with his 1st Birthday Cake Smash. As we know his mammy we asked if we could try something a little different and we were so pleased when she agreed.
We love to try new things and we also love the superhero theme, having 5 boys between us we know how much the boys like it too so we thought why not incorporate this into a cake smash – so we did. We really got the most out of the session too with lots of set ups.
As with most of our cake smash sessions we always try to get a couple of photos of them in a nice outfit first, it's nice to get a 'normal' photo before the mess begins and if bought digitally these make for good presents to give out at Christmas, birthdays or mothers day for example. Once we have those we let the fun begin.
Seb was a little star and done exactly what we wanted for his Superman photos – how cute are they?! We had such a laugh with him and those specs, we hope big brother Zak wasn't too mad that he didn't get the superhero shoot. Once we had those we unveiled the cute superhero outfit and bunting created by the fabulous Sew Gorgeous he wasn't a fan of the hat so we had to work quick to get a few with it on but he loved the cake and once we gave him a spoon to do some smashing we got some very cute smiles.
If you are wondering what to do for your little one's first birthday then this is the perfect choice, treat them to a fab hour of fun and photographs you can all enjoy and look back on for years to come. If you would like to enquire about prices or make a booking ring us on 07990725414 or find us on facebook.
Sam xx
Award winning newborn, children and family photographers covering West Cumbria and the Lake District