The Poo Catcher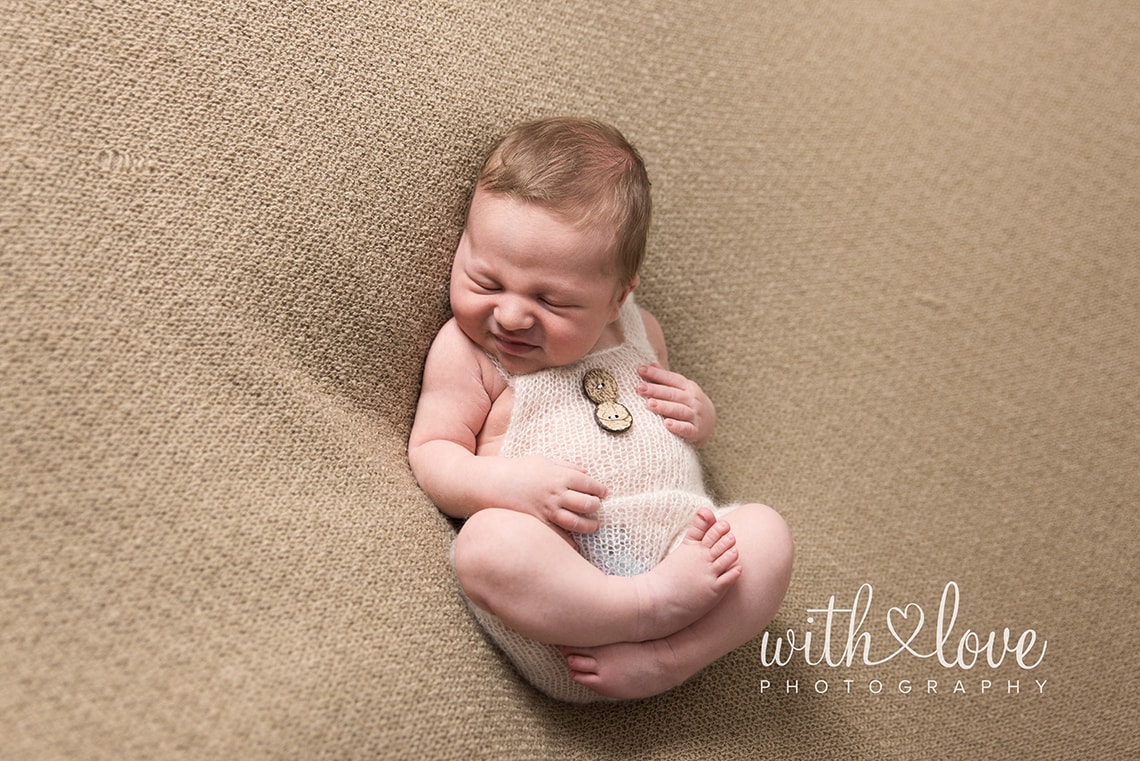 When Georgie arrived in our studio, we hit it off immediately, he was so gorgeous and so content with the best 'hair do' ever and we loved every minute of his shoot. When the little man arrived for his baby photos he needed a little feed and we were more than happy to oblige, whilst chatting away, I think we could have sat there talking all day.
Just as we were sharing some of our experiences of getting covered in pee and poo and how Victoria has become the 'poo catcher' Georgie decided to have a little poo and guess what, yep, Victoria caught it, Fiona and Scott found this rather funny, especially as we had just been speaking about it.
Once we got Georgie and Victoria all cleaned up, we began his shoot and we were in our element, we got through blankets, added lots of wraps, hats, even his daddy's Manchester United football scarf and he never murmured, even giving us lots of smiles. With lots of time to spare we got a couple of prop shots and some with his mammy and daddy.
Not every new mammy and daddy feel up to getting in the photos, but we always try to encourage them to have a go and it is no extra cost so what is there to lose. Fiona and Scott were amazing and good sports too, creating a photo we had never tried before and had them in rather a compromising position shall we say, the outcome was beautiful though and worth the little giggle in the studio. .
If you are expecting a little bundle and want some amazing photos to treasure forever then get in touch, we book people in any time after their 20 week scan and advise booking in advance as we're usually booked up 2 months in advance. The best time to have your session is when baby is up to 3 weeks old.
If you would like to enquire about prices or make a booking ring us on 07990725414 or find us on facebook.
Sam xx
Award winning newborn, children and family photographers covering West Cumbria and the Lake District