What to Expect From a Maternity Photo Shoot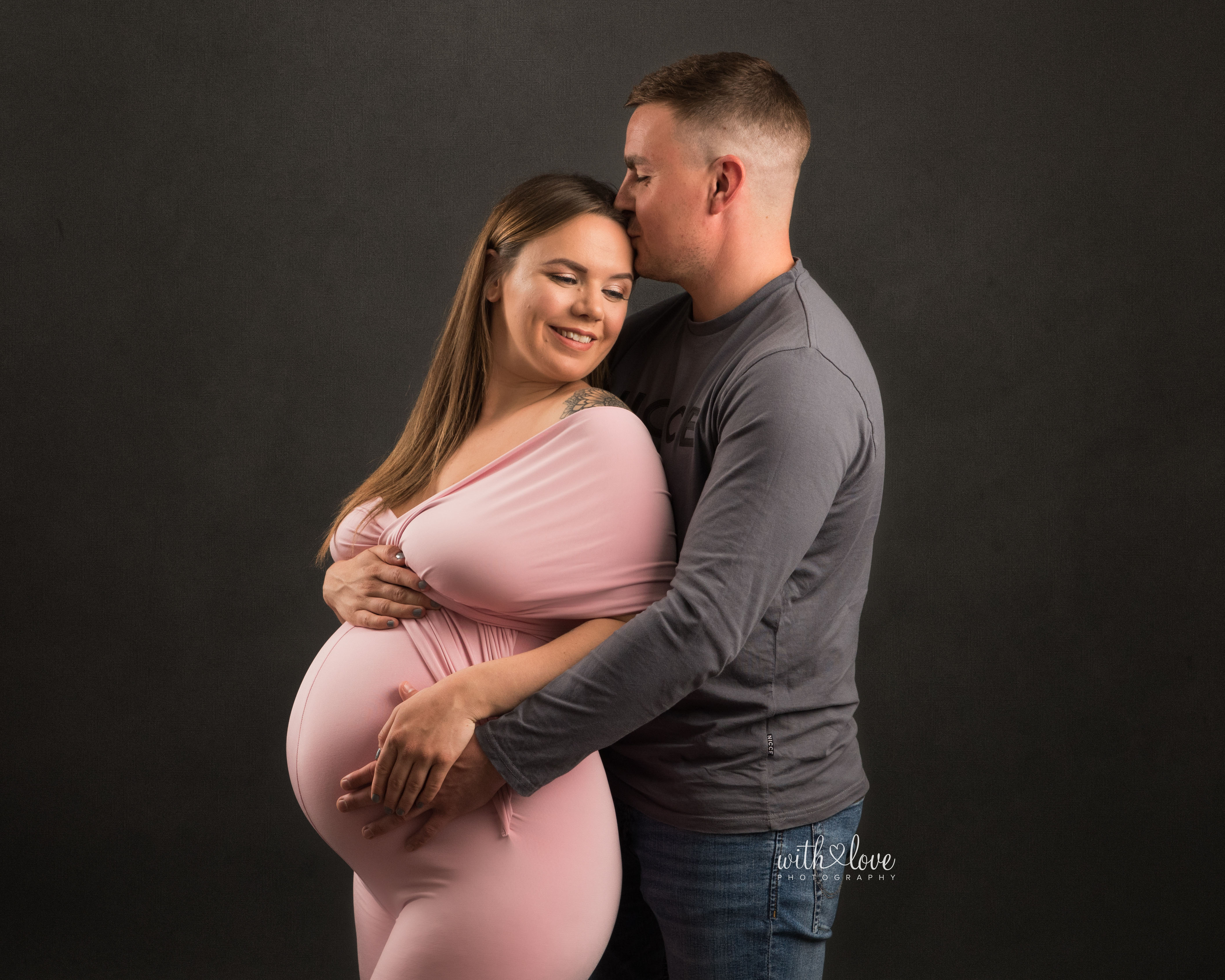 In our maternity photo shoots in Cumbria, we aim to help you celebrate your femininity, embrace your pregnant body and capture a glimpse of you and your bump's meaningful nine month journey.
Firstly, congratulations on your pregnancy! We bet that you're really excited for the little one's arrival. And a little nervous too? Vic and I know the feeling well. We've both been there, not once or twice, but six times between us. So we know all about the ups and downs of maternity - from how amazingly empowering it can feel to how tiring it can be at times (OK, mainly all of the time!).
We also know that this period in a woman's life is not celebrated as much as it should be. As a generation of independent working females, we tend to carry on almost as normal during pregnancy; going to work and doing the million other things on our to-do list. It's a period in our lives that goes by so quickly and when the baby arrives, those miraculous nine months when we grew a tiny human inside us tend to be forgotten.
As professional newborn and maternity photographers in the Lake District, we hear new mums say all the time, "I wish I took more photos while I was pregnant". Hearing this breaks our hearts. For whatever reason - whether it's due to feeling uncomfortable and body conscious or not being the type of person who snaps selfies all the time - women don't tend to take many photos of themselves during pregnancy. However, there is nothing more amazing than watching your body transform as you prepare to bring life into the world.
Whether this is your first, second or third pregnancy, we feel that a maternity photo shoot is an opportunity to look back and remember how incredible you are for growing a little person inside you. And believe me, showing your son or daughter what you looked like when they were all curled up inside your tummy is very special. More than anything, what we really hope to capture during a pregnancy photo shoot is the love you have for your baby, even before you've laid eyes on them. The developing bond between the both of you is precious and deserves to be documented with gorgeous photos that you can cherish for years to come.
Overview of your maternity photo shoot
So, you might be wondering what happens during a maternity photo shoot with Victoria and I?
After a consultation to see what style would suit you best, we will welcome you into our warm and comfy studio to get started. We offer a variety of styles within our pregnancy photo shoot sessions - from an ethereal shoot with flowy dresses and flower crowns, to a modern mum-to-be shoot where you're in your jeans and t-shirt. We also offer nude, partially nude (all classy of course) and location maternity photo shoots where we take you to some amazing Lake District locations. Each photo shoot will be complemented by soft lighting to enhance your natural glow and showcase your beautiful bump.
We recommend for most women to have their maternity photos taken between 30-35 weeks of pregnancy (or earlier if you're expecting twins). This is when your bump will have a nice round shape and will be perfect for taking photographs. We know it's a big deal for expectant mums to step in front of a camera, but we'll help you pose in the most flattering way and never ask you to do anything that you're not 100% comfortable with.
So just to summarise, all of our maternity sessions include:
A consultation to see what style would suit you best
Exclusive use of our studio and props for a full maternity photo shoot (lasting around an hour)
Professional editing and retouching of images
A post-shoot studio viewing with the option to buy digital, printed, canvas acrylic photos or wooden art.
The option to bring daddy's and partners as well as other siblings along to the maternity photoshoot (just let us know if you'd like to do this).
*And when you book both a maternity and newborn shoot with us, you will get the maternity shoot free of charge!
Treasure your pregnancy photos forever
We know that a lot of new mums feel really body conscious during pregnancy and might not have feel like they have the confidence to step in front of a camera for a maternity photo shoot. But our relaxed and fun approach makes everyone that we work with feel instantly at ease. We've worked with all shapes and sizes and, in all honesty, everyone who we've photographed has looked incredible. There really is nothing to worry about!
So if you're a mum-to-be who wants to capture and celebrate the journey from bump to baby, please don't hesitate to give Vic and I a call to schedule your pregnancy photo shoot in Cumbria, or check out our facebook page. Whether you're after a scenic Lake District maternity photo shoot, or a casual family photo shoot - we would be privileged to help you document this amazing period in your life.
With love,
Sam and Victoria xx